The best and simplest definition of Taekwondo is that it is an ethical and non-aggressive system of self-defense. This system was developed more than a thousand years ago, and it has spread internationally to become one of the most successful and popular forms of martial arts.
The practitioners usually enjoy mental as well as physical discipline, plus an ability to defend themselves while receiving excellent fitness. This is not only a combat sport, but it is also a way of life for most enthusiasts from around the world.
Taekwondo is famous for its wide range of kicks, and it also emphasizes breaking powers such as splitting bricks and wood with bare hands and feet. There are plenty of techniques such as punching, dodging, parrying, kicking, and blocking.
The American Taekwondo Association
This is the premier organization in North America that is dedicated to the training of American Taekwondo. It is also the founding organization for other disciplines such as the Songahm Taekwondo Federation – STF, and the World Traditional Taekwondo Union – WTTU.
ATA Programs
They have a wide variety of programs that range from self-defense to basic martial arts. They also teach self-esteem and other life skills that help build an all-rounded athlete.
Songahm Taekwondo itself is the most famous and it is constantly evolving into many different programs. Take a look at the most common programs you will find on the ATA Taekwondo Association.
Black Belt Academy
At ATA, they believe in Songahm Taekwondo. Their program features techniques that are centuries old, and they are always evolving to keep up with the changing world.
Their black belt program is interested in teaching you more than just self-defense. They focus on the complete individual and your personal development. The attention allows the students to progress quickly and attain their personal goals.
Karate for Kids
For your kids, there is a whole program that is specifically dedicated to them. As they get more and more involved in martial arts, they are able to develop in the program that is based on the traditional Taekwondo for kids, also known as Karate.
This system is based on lifetime concepts and technical skills. They have building blocks in the system with themes that include Goals, friendship, self-control, confidence, perseverance, self-improvement, courtesy, self-awareness, respect, integrity, self-esteem, and dedication.
Karate for Kids Rewards
Additionally, their system also includes unique paths of victory for the kids where they are rewarded with special "Victory Stars." These different stars are rewards for outstanding performances in the karate classes, tournament competitions, school work, and at home. The kids will receive the following stars for their good deeds.
Gold – This one is for the Straight A's, the honor roll, or other significant improvements
Silver – This is a special performance award
Blue – These are for the weekly lessons, monthly themes, and classroom performances
Red – This is given for tournament participation
ATA Tigers
Now, in addition to their internationally appreciated Karate Kids program, they also offer the Taekwondo for ATA Tigers. This is a program that is developed specifically for kids in preschool, ages from 2 to 6 years old.
It offers the kids a strong foundation that is essential for building character qualities such as respect, courtesy, and discipline.
Additionally, this program is designed to help improve the child's motor skills which are able to help enhance their ability to follow directions and pay attention. All the classes are usually taught using the safest, most fun, and exciting instruction methods that are ideal for this age group.
The program works together with the karate for kids program, emphasizing the important monthly value system and themes.
Protech Training
This training is under the direction of G.K Lee, who is a senior master. He provides advanced skills in martial arts for the instructors.
His programs are used to improve personal skills and enhance the school programs.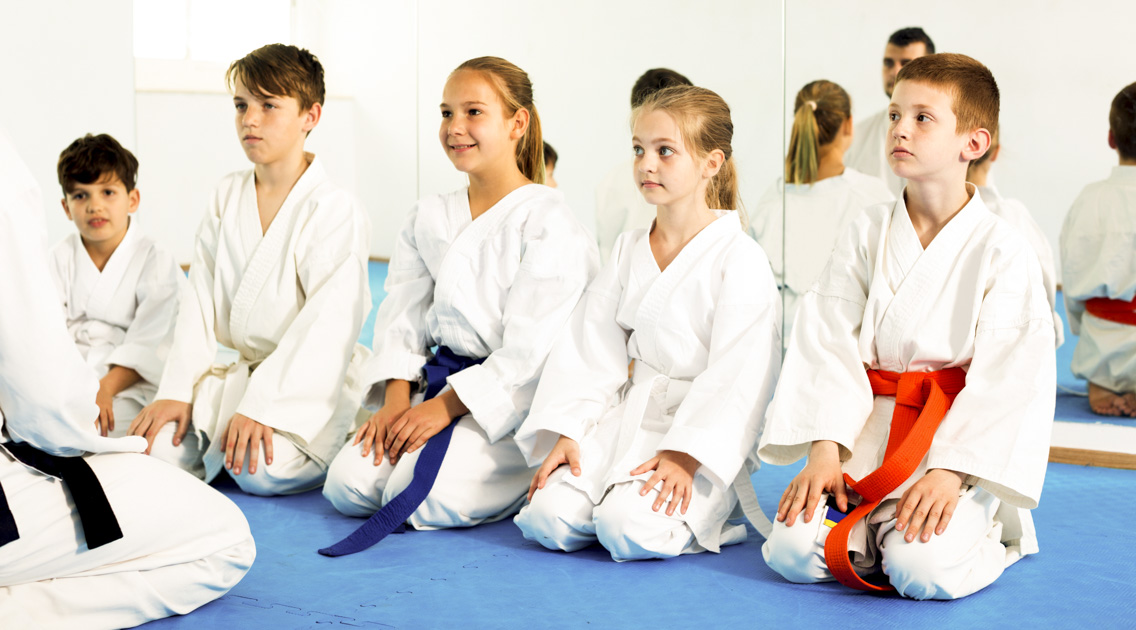 Conclusion
This is a review of the ATA Taekwondo program in a nutshell. Of course, you need to recognize where you or your child's skills are at so that you can enroll for the program.